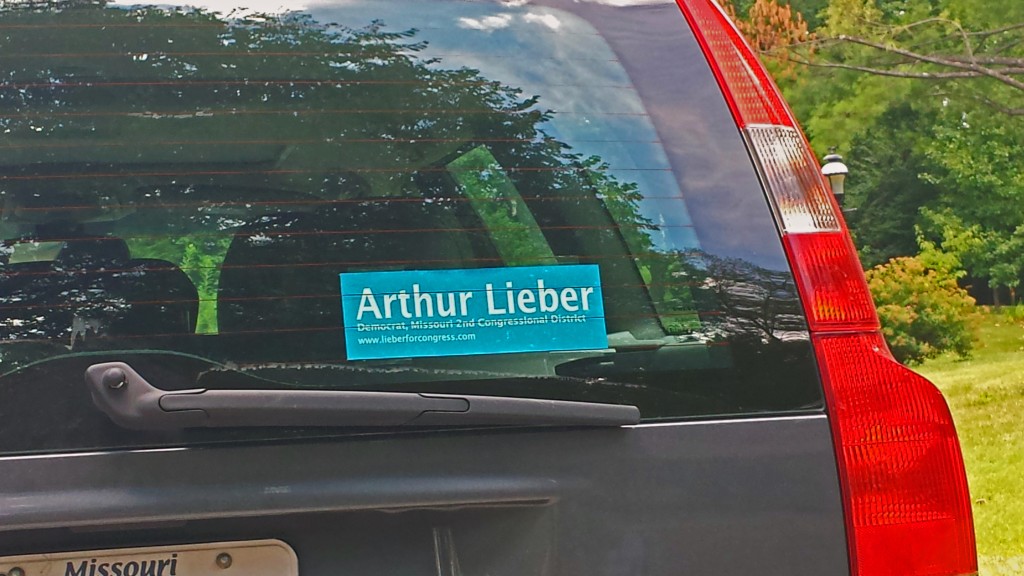 Instead of spending large amounts of money on bumper stickers, we've decided to go a friendlier (and more cost efficient!) route. We introduce, the do-it-yourself bumper sticker. It's quite simple.
Click on one of the files below.
Download it to your desktop.
Print it out.
Cut out the white space or fold it in half.
Then tape it to the inside of one of the rear windows of your car.
This sticker will let everyone know who you think is the better choice for Missouri's 2nd district. If you'd like, print off a few extras and pass them out among your friends.
Bumper sticker 1: Arthur Lieber
Bumper sticker 2: There is a choice