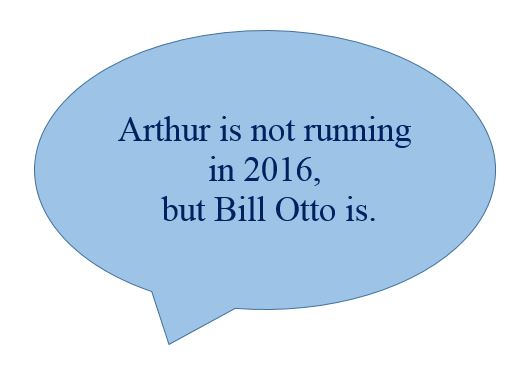 Not running in 2016
I will not be running for Congress in the 2016 elections. However, we have an outstanding Democrat who will be, Bill Otto. Please visit his website and become familiar with his candidacy.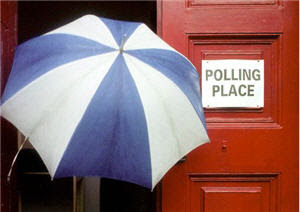 Your vote is more important than the rain!
The Lieber campaign is definitely building momentum and we need your vote on Tuesday. Voting for a member of Congress is just as important in a mid-term year as it is in the year of a presidential election. Statistically Democrats are less likely to vote in inclement weather than Republicans….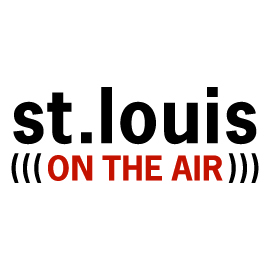 Listen to Arthur Lieber on the air, October 28
Veteran journalist Don Marsh will interview Arthur Lieber during "St. Louis on the Air," on Tuesday, Oct. 28, between Noon and 1 pm. Lieber, a progressive Democrat, is challenging Republican Ann Wagner for the U.S. Congressional seat representing Missouri's 2nd District. The Congressional district encompasses much of St. Louis County,…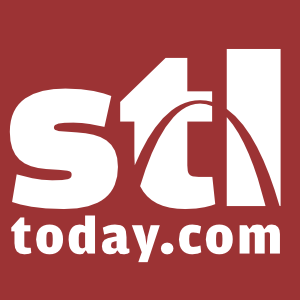 St. Louis Post-Dispatch endorses Arthur Lieber
Who should get your vote on November 4 for U.S. Congress in Missouri's 2nd District? The St. Louis Post-Dispatch recommends Democrat Arthur Lieber, calling him a principled progressive. "We recommend that 2nd District voters choose Democrat Arthur Lieber of Creve Coeur," says the editorial, published on Monday, Oct. 27, 2014….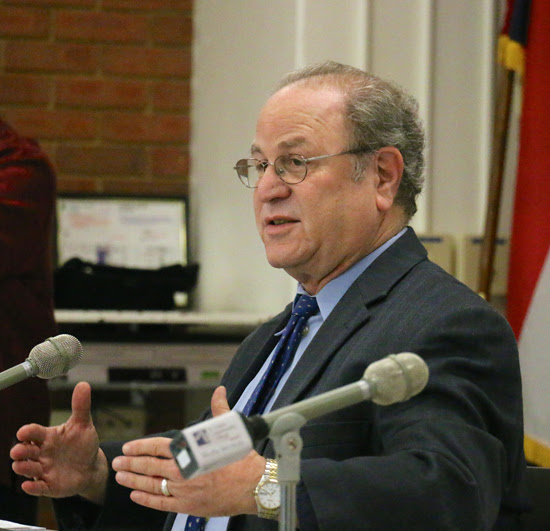 Thanks to the League of Women Voters for sponsoring the candidate forum
Thanks to everyone who came to last evening's League of Women Voters Forum for candidates in Missouri's 2nd Congressional District. Libertarian Bill Slantz and I responded to 28 questions from the audience. Moderator Kathleen Farrell was eminently fair and judicious. Interestingly, none of the audience questions concerned guns, abortion or…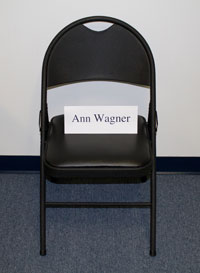 'T' minus one day
This thing that we call democracy, it doesn't just happen. Apathy is toxic to true democracy. How can Ann Wagner, in the name of democracy, be 800 miles from her district campaigning for another candidate when she is not even exercising her civic duty to participate in a non-partisan forum…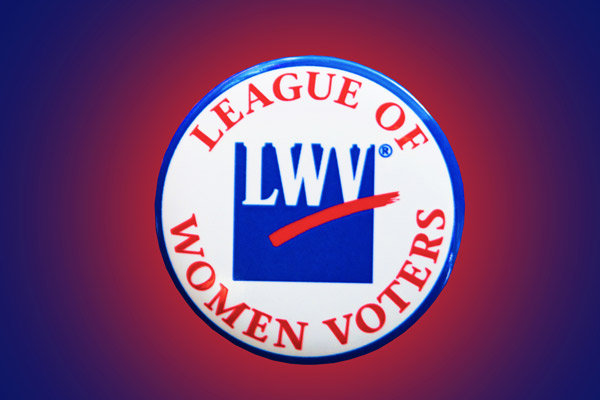 'T' minus five days
No, we're not talking about some deadline for raising 'x' amount of dollars so that we can brag about it. We're talking about the number of days until the League of Women Voters Candidate Forum for Missouri's 2nd Congressional District. Libertarian Bill Slantz and I will be there. As of…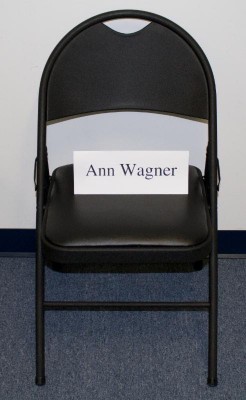 Responsible democracy in action
We were very pleased to see Post-Dispatch's Washington correspondent Chuck Raasch's article on stltoday.com.  He writes about Ann Wagner's apparent decision to skip the League of Women Voters candidate forum.  He states: Patrick Howell, a spokesman for Wagner, R-Ballwin, said that the forum, scheduled for next Wednesday at 7 p.m….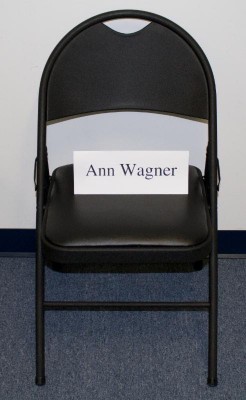 10:10 — ten minutes, ten seconds is all I'm asking
If you look below, we are doing the perfunctory request for money. But more importantly, the Lieber campaign is asking for just a little bit of your time. We are trying to engage Republican Ann Wagner in the League of Women Voters forum for candidates in the 2nd District. Ms….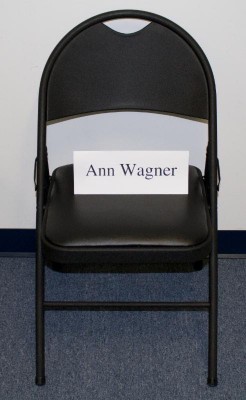 Where is Ann Wagner for the 2nd District Forum?
The word debate implies conflict. Yes, I've spoken about debating my Republican opponent, Ann Wagner, but a much more appealing option is the kind of forum that the League of Women Voters sponsors. Fortunately for the citizens of Missouri's Second Congressional District, the league has arranged a forum on the…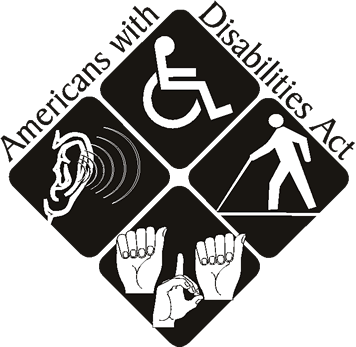 Americans with Disabilities
Drafted by Katie Fanning & Arthur Lieber • Americans with disabilities should be provided with equitable opportunities to succeed that address their unique needs. These needs should not be dictated on their behalf. Rather, we should trust our fellow citizens to articulate which accommodations would best serve them. • The…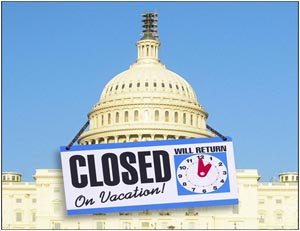 Lieber on working vacation — 2014-09-05
Updated, today, Sept. 5, 2014 A 'Do-Nothing" House of Representatives is finally doing something. They've gone fishing. I'm not quite sure what my Republican opponent Ann Wagner is doing during the Congressional vacation, but each weekday I will let you know of the kind of activities in which I would…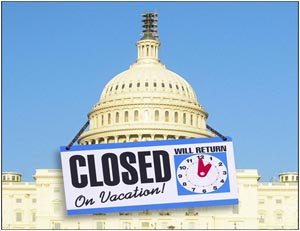 Lieber on working vacation — 2014-09-04
Updated, today, Sept. 4, 2014 A 'Do-Nothing" House of Representatives is finally doing something. They've gone fishing. I'm not quite sure what my Republican opponent Ann Wagner is doing during the Congressional vacation, but each weekday I will let you know of the kind of activities in which I would…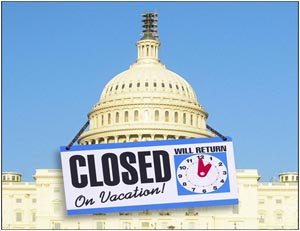 Lieber on working vacation — 2014-09-03
Updated, today, Sept. 3, 2014 A 'Do-Nothing" House of Representatives is finally doing something. They've gone fishing. I'm not quite sure what my Republican opponent Ann Wagner is doing during the Congressional vacation, but each weekday I will let you know of the kind of activities in which I would…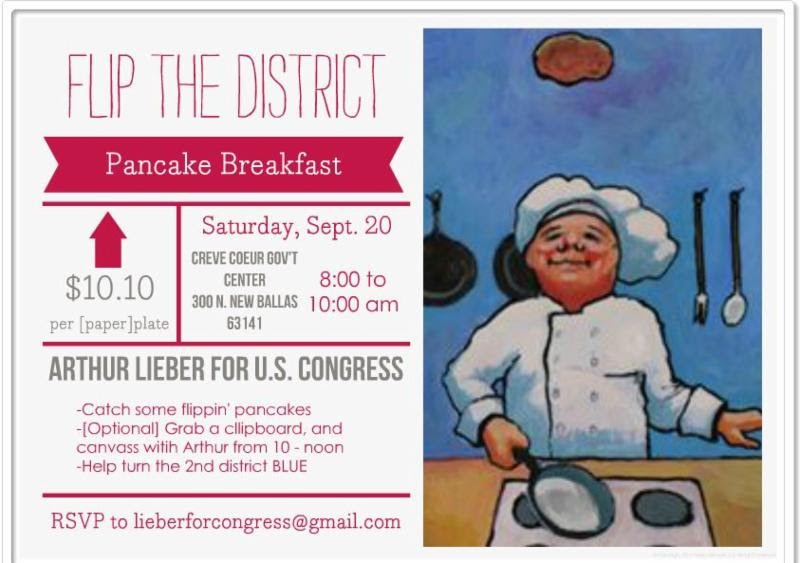 Flip the district: Pancake breakfast
"Flip the District" Pancake Breakfast Saturday, Sept. 20, 2014 8 am – 10 am Creve Coeur Government Center – Multi-purpose Room 300 N. New Ballas Rd. 63141 (map) $10.10 per [paper] plate — That's about as different from a $1,000-a-plate campaign event as you can get. -Catch some flippin'…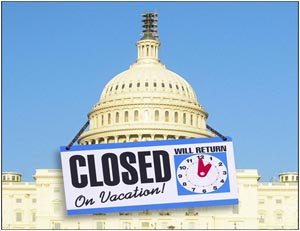 Lieber on working vacation — 2014-09-02
Updated, today, Sept. 2, 2014 A 'Do-Nothing" House of Representatives is finally doing something. They've gone fishing. I'm not quite sure what my Republican opponent Ann Wagner is doing during the Congressional vacation, but each weekday I will let you know of the kind of activities in which I would…