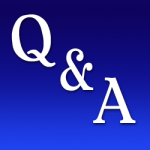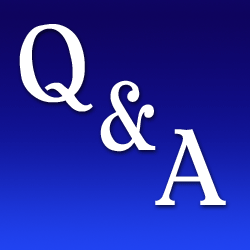 Question from Molly
Like many citizens, I am concerned about the role of money in politics.  I am growing disillusioned in our political process since it appears to me that nearly everyone in public office is bought and paid for by any number of special interests.  It has reached a point that politicians no longer represent their constituents, but instead represent a select group of wealthy elite (aristocracy perhaps?) who sponsor them financially.  It has gotten to the point that it is not possible to vote such individuals out of office, because the only alternative candidates are also (or will be upon taking office) similarly bought and paid for.  The American people no longer have "informed consent" about their political candidates since big money in concert with campaign strategists have turned modern politics into a sick "reality TV" show that relies on psychological manipulating the people into seeing an extremely distorted version of "reality."  I am furthermore discouraged that this cancer in our political system is constantly and purposely being overlooked due to the use of scare tactics around hot button issues to distract people from this less "glamorous" but more important issue.  Groups like Represent.Us and the Mayday "super PAC to end all super PACs" offer promising ideas for tackling this problem.  What is your opinion of this problem and the proposed solutions?  Is there any chance for such proposals to work without being targeted by the scare campaigns of special interests who stand to lose a considerable amount of influence if these proposals were pursued in earnest?
Response by Arthur
Molly, I think that you've really zeroed in on the many insidious ways in which money corrupts politics. As you say, there is no gain when we work to remove a "moneyed interest" representative from office and replace him or her with someone else who has deeply entrenched financial support.
I don't see Congress passing meaningful campaign finance reform in the near future, and if it did, the laws would probably be struck down by SCOTUS. We have to make changes on the supply side of money rather than just the demand from politicians.
I think that we as citizens need to lead by example. If we don't like money in politics, we need to have our actions reflect our views. We have to let political candidates know that we won't vote for them if they are raising and spending huge amounts of money. We need to stop donating to the well-oiled machines. I have been guilty of that in the past and now curbing my behavior.
There are positive indications that money in politics isn't worth all that it's trumped up to be. Eric Cantor spent over five million dollars in his primary race in Virginia only to lose to a relatively unknown opponent. Karl Rove and his Crossroads GPS did terribly in the 2012 election. In some districts, in some situations, money alone isn't going to do the job. As you say, groups like Represent.Us and Mayday Super Pac are making a real difference. Clean Elections in Maine is really strong.
I think that if you and I and many others pass the word about supporting the groups that are working to limit money in politics, we will make progress. But the key is whenever possible to not vote for  candidates with big moneyed interests.