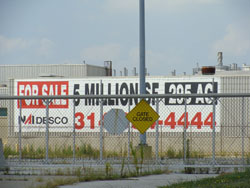 I believe that every American who wants to work and is capable of working should be able to have a job. If that means restructuring our economy to bring back New Deal projects such as the Civilian Conservation Corps or a massive transportation project as we had in the 1950s, I'm in favor of it.

I support the following propositions:
We need to ensure that every individual who wants to work and has the skills to work can have a meaningful job.
We need to ensure that every individual who wants to learn the skills to successfully enter the job market has opportunities to learn those skills.
A full-employment economy helps enhance the self-esteem of every citizen who wants to work.
There should be no discrimination in the work force regardless of gender, race, nationality, or sexual orientation.
Full employment adds consumer dollars to the economy, thus stimulating more consumer spending, which keeps a strong job market.
If hiring American workers rather than foreign workers results in higher prices, we should accept this as a legitimate price to pay to ensure that every American who wants to work can work. Once we have a full-employment economy, we can focus on overseas economic expansion.
Since management has many inherent rights over workers, employees should have the right to organize and have union representation in all bargaining with management.
We have to be wise producers, ensuring that top priority goes to producing the goods and services that the public needs most.  This policy may require considerably more public expenditures on projects such as a renewed Civilian Conservation Corps.
A key component of our economy must be taking a greater leadership role in developing and manufacturing new energy technology (our commitment can be like the space program of the 1960s). Government must play a key role to ensure that we have a proper balance between public and private needs.