Drafted by Katie Fanning & Arthur Lieber
• Americans with disabilities should be provided with equitable opportunities to succeed that address their unique needs. These needs should not be dictated on their behalf.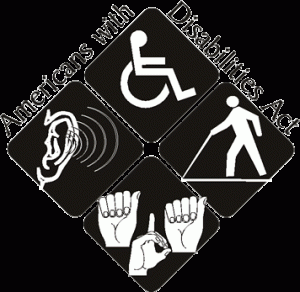 Rather, we should trust our fellow citizens to articulate which accommodations would best serve them.
• The inclusion of all Americans in public life is a fundamental component of our democratic system. Therefore, it is the responsibility of a civil society to ensure access to public accommodations and to encourage private organizations to undertake measures that increase the ability of all people to fully participate in our communities.
• Being that education is a fundamental right, particular attention should be paid to ensuring that children with disabilities receive an education that fully supports their growth and provides them with the structures needed to learn alongside their typical peers. In situations where a student is best served in a targeted learning setting rather than a mainstream setting, all efforts should be made to provide a comparable educational environment.
• Medicare therapy caps do not best serve the needs of people with disabilities and their families. The necessity of ongoing therapy should be determined by care providers and their patients. I support the elimination of these caps in order to promote sustained access to vital therapy services, including occupational therapy, physical therapy and speech language therapy. Families shouldn't have to choose between taking on unsustainable debt and forgoing needed services.
• Americans with disabilities face unique challenges in finding employment as a result of structural inequalities that fail to accommodate their needs, not because they are less capable of performing in a work environment. We must encourage employers to develop strategies for hiring and retaining employees with disabilities, as many successful organizations have already done. These potential employees represent a significant untapped resource for our communities.