I recently received a number of these postcards: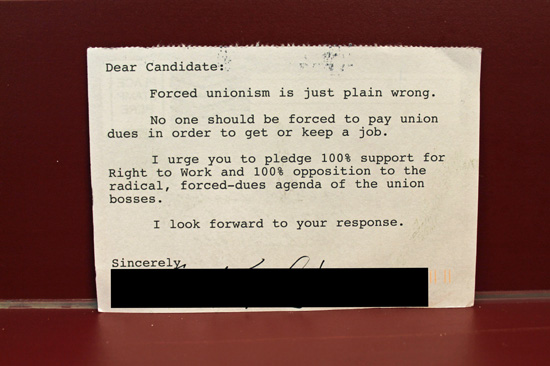 I do not agree with their sentiments on this complex issue, but I felt that since the letter writers had exercised their rights as active citizens in a democracy, I owed them a response. Here is what I wrote: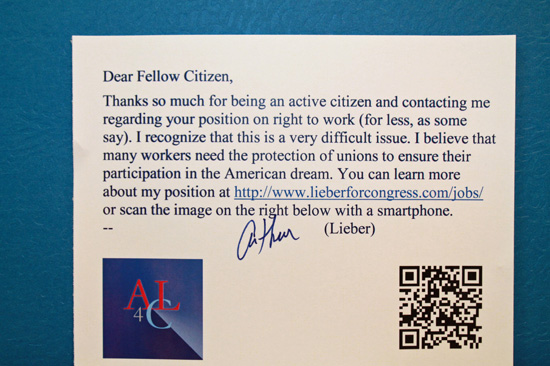 I  appreciate the sentiment of the so-called "right-to-workers" in that they want employees to be "free agents" to negotiate for themselves. Unfortunately, that generally results in management playing "divide and conquer" with workers which in turn means wages become the "lowest common denominator," or lowest wage possible. If all owners were benevolent, we wouldn't need unions. But, surprise surprise, most owners are not benevolent. Their job descriptions include making the most money while incurring the least expenses. That means that management will save money wherever possible, including wages, salaries, and benefits for workers. This is why unions are so important. They stand up for workers as a "class of people" who are vulnerable to the whims of management. It's important to honor all union organizers of the past and equally respect those who are doing the fine work today.   All the same, I am glad that the "right to work (for less)-ers" contacted me.
You can read more about my views at http://www.lieberforcongress.com/jobs/.